Receive Our Newsletter
Sign-up for monthly news, tips and specials.
Our Story
Celebrating 40yrs of Bringing Your Family Quality Garden Goods!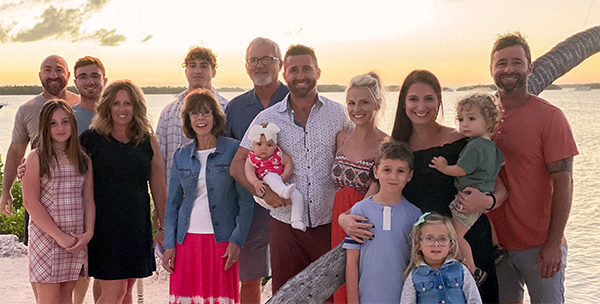 In 1980, Don & Teri Lavocat, began their business growing and selling quality flowers & vegetables from their own backyard. Kellie and Don, Jr. were there to help as kids from the very beginning. And, not too long after came Chris; making it a true family business. Jump ahead to 2020, and the whole family is still hard at work!
Our family has grown along with the business… we have 60,000 square feet of state of the art retail & growing greenhouses. We support the local economy by employing 30 people and work with many non-profits across WNY. We've expanded our growing to well over 1,000 varieties of plants and offer a vast selection of trees & shrubs. Our garden center showcases WNY's largest selection of houseplants, and offers a unique selection of garden gifts & accessories. We offer experienced landscape & hardscape design services, and have maintenance and installation crews available.
Please come visit & join our gardening family!!
Where Plants are part of the family
Flowers & Much More
We're always expanding our selection for garden and outdoor spaces, we hope you'll return to see what's new this year.
Stay Connected
Visit our social media for seasonal tips, product availability and special promotions.