We have over 30 years of experience in beautifying homes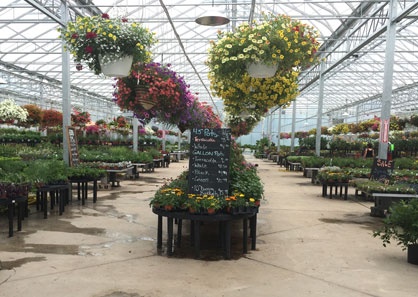 Established in 1980 we have produced top quality annuals, perennials, vegetables, potted flowers and foliage, as well as shrubs. We now carry a full line of hardgoods including Miracle-Gro fertilizer, soil, deer spray, and specialty hanging and patio planters to become your one stop shop nursery. We understand the changing world that we live in and to accommodate you, we are on the cutting edge of providing you with the newest varieties as well as classic items so that you can differentiate your garden. This is what we at Lavocat's take the most pride in.
Where Plants are part of the family
Come Join Us
Tim Horton's coffee and donuts every Sunday for the month of May!
New for 2016
What's growing this year?
Stay Connected
Visit our Facebook page to see what's happening every week at Lavocat's.